What is Hoddesdon?
Hoddesdon has three areas of activity:
---
We Value Your Feedback!
Were you are Hoddesdon17? Please submit your questionnaire response here.
---
New batch of Praise the Lord in stock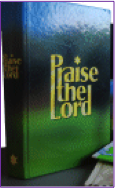 We have topped up with a new supply of the Words & Music edition of the Praise the Lord (PTL) song book. So, if you want your own copy for the first time, need to replace your old dog-eared edition or want to stock up a bulk supply for your church, then now is the time to do it.
---
PTL16 back in print – and now available in A5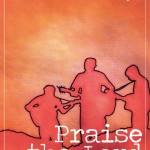 We have lots of PTL16 available, either in A4 (designed for musicians, or those who like a larger print), as well as a new A5 version (similar to Sing Hosanna 4).
Contact us for more details and to place orders.
---
Special offer on PTL recordings
We have limited stocks left of the range of music CDs of the PTL songs. Prices are now £1.50 for single CDs and £6.25 for a set of 5. Contact us for more details.
---
Hoddesdon Weekend 2017: 17-19 March 2017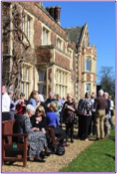 This year we have 8 new workshops out of a total selection of 16 (read more by clicking here). Phil Lawrence is leading the Sunday study with the subject of "The Truth Dimension".
BOOKINGS OPEN – click here

---
25s-and-Unders special rate: £30
For the March 2017 Weekend, we are offering a special rate of only £30 per person for those aged 25 & under – a massive saving of £99 below the standard rate. There are only a limited number of these places available, so please book early. Bookings open on January 1, 2017. So, start planning now! And please pass on the offer to any 25s-and-Unders you know who might be interested in coming