2022 Conference
2022 Conference
We are really excited to be getting together again in person at High Leigh March 25-27 for an uplifting weekend, God willing. It will be a fantastic opportunity to meet friends, sing our hearts out and be spiritually rejuvenated through an engaging programme of talks and Focus Sessions. Have a read through all the details below to make sure you don't miss out:
Bookings: Open Jan 1st – click here for physical attendance, or here for online only.
Sunday Talks: "New Testament Dynamics" by John Launchbury, Portland (USA).
Saturday Focus Sessions: See below for the briefs of this year's Focus Sessions.
Cost: £160 weekend rate (frozen at 2019 prices) and don't forget the special £30 rate for 25 and under (limited places only)
Covid: We will be fully following Covid guidelines to keep us all safe, and will offer 100% refunds for all Covid-related cancellations
Location: High Leigh Conference Centre, Hoddesdon, EN11 8SG
We realise there are some who will struggle to attend in person so we're putting together a limited version of the programme to share online – bookings for this will also open on 1st January.
Focus Session Briefs
[1] Having ears to hear – listening to Paul with First Century ears (Simon & Carol Kent)
We shall consider the cultural world of the first century alongside Paul's messages to the churches in Colossae and Corinth. Using research from Pompeii and other cities, we'll focus on the social-historical contexts of Paul's letters, imagining the people to whom he wrote and the places in which they worshipped, and look at how the letters addressed the issues they faced – poverty, work, conflicts, and social boundaries.
We'll share ideas about the impact of Paul's words on his hearers at that time, and then on listeners today, and we hope to gain a better understanding of how Paul's message can be authoritative for us in the 21st Century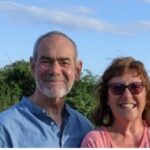 Simon and Carol met as graduates studying for their PGCEs and spent many years teaching English, RE and Drama/Theatre Studies. They spent a year in Papua New Guinea training lecturers in language teaching methodology and co-writing the National Language syllabi for the PNG Teacher Training Colleges. Their enjoyment of language, literature and Bible study, coupled with their son's PhD research on Paul's letters, has led to the creation of this workshop.  Simon and Carol are members of the Christadelphian Church.
[2] Are we "All ONE IN CHRIST"? (Anthony and Sally Whitehorn)
Over the last few years, the topic of "sisters' service in our church" has been increasingly discussed across our community. The debate has become quite controversial for some, as it has moved-on from the Traditional/Liberal debate to more complex arguments involving Complementarianism/Egalitarianism viewpoints.
This session will consider two aspects:
A review of the key biblical texts used to support alternative interpretations on both sides of the debate
An open discussion on how to deal with these legitimate differences within our churches.
This session is suitable for those who attended the previous Hoddesdon Area on this subject.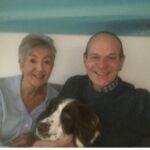 Anthony and Sally are both members of Maidenhead Ecclesia which, after many years of discussion is now a totally egalitarian church. Sally was formerly a teacher and has been interested in the role of women in the church for several years following challenges from her millennial family. She has previously presented on this topic at an Australian Bible School, various ecclesias in the UK as well as at Hoddesdon. Anthony has successfully implemented "significant change" during his business life as well as being instrumental in facilitating the transition to include sisters in all areas of leadership and service at Maidenhead.
[3] The practical Christian pilgrimage (David Cox)
Jesus said "my kingdom is not of this world"; Paul said "our citizenship is in heaven"; Peter describes us as "sojourners and exiles". What do they mean? Should we exclude ourselves from society and keep our fellow human beings at arm's length? Or is this just one side of our calling to live a fulfilling life of service and outreach as "exemplary immigrants" whilst maintaining the scriptural principles of separation?
With an eye on historic practice, the workshop will aim to address both the scriptural and practical implications of the decisions we make today; to help balance our conscience with our commitment to "do good to all".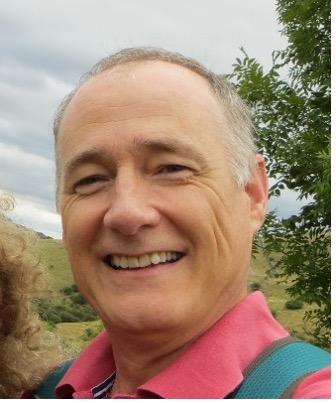 David has become increasingly interested in the opportunities and challenges that are presented to Christians of all ages by being "in the world, but not of it".  Given the pace of change and the pressures inherent in our world he felt it was a good time to review this topic at Hoddesdon.  David is a father of 3 and grandfather of 3½ and is a member of the Southampton Christadelphian Church. 
[4] Working with and caring for refugees (Hamid Jokarmalekabadi & Chris Peel)
We will be drawing on personal experiences to explore the impact of being a refugee on people's lives… "We have lost many years of what we have been accustomed to and we have had to settle into a completely new environment: another language, culture and weather."… We will share with you what has helped and what has not – and what has been even more important than food or shelter. We will look at Bible characters who took refuge in other countries or forcibly removed from homelands to ask how did they survive and what made for a successful life in their new surroundings'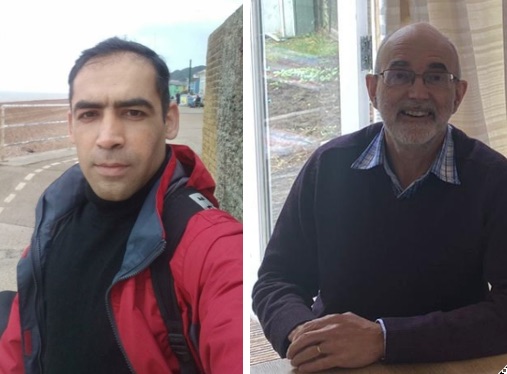 Hamid has a degree in translation from English to Farsi  from the university in Shiraz, Iran.  His job was welding and he worked for the Paravannama company which was completing interior and exterior of buildings made with steel. In 2019, he was taught by one of his friends in Iran who was a Christian. He moved to the UK in July 2020 and was settled in a hotel in London where he was introduced to Christadelphians. Now, he is a member of Newbury Christadelphian Church.
Chris is married with grown up children and, God willing, by the time you read this, two grandchildren. He is a registered social worker and has spent time working for local authorities, a national charity and an independent fostering agency. He currently inspects children's homes. Chris is a member of Newbury Christadelphians where, in the last year or so, he has been interacting with many Iranian refugees. This has included running online courses, becoming a 'buddy' and helping integrate Farsi and English languages into church life.
[5] Honour & Shame, Patronage & Kinship (Wendy Johnsen)
We will discuss what these values meant in the first century Greco-Roman world and to the early Christians. As these values were embedded in their cultural context, how did the pressure to conform to the Greco-Roman culture cause tension in their new-life orientation? We will also explore how the NT writers re-framed these cultural values in terms of their new Christian family. How is this relevant to our 21st Western culture, as we seek to live as a community of followers of Christ in the postmodern world?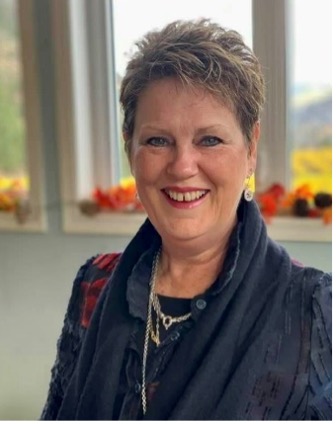 Since completing a Masters in Theological Studies, Wendy has been very interested in studying the cultural backgrounds of both the Hebrew Bible and the New Testament. She is a Palliative Care physician on Vancouver Island in Canada, where she has lived for 30 years, but her early roots were in South Africa. She has enjoyed intermittent mission trips to Kenya with Agape in Action.
[6] The Good Samaritan through Middle Eastern eyes (Sarah Joiner)
What does worship look like? To faithful Jews in Jesus' day, it probably looked like attending synagogue, listening to the reading of Old Testament scriptures, reciting prayers, offering animal sacrifices at the temple in Jerusalem and attending the annual feasts. Jesus' timeless story of the Good Samaritan shows us that worship looks radically different under the new covenant: simply loving others just as He has loved us.
We'll wash the barnacles off this parable, and try to understand it from the perspective of first century Middle Eastern Eyes. This will be followed by practical discussion of outreach as an act of worship, and simple ways to show the love of our Lord Jesus in our own communities.
Sarah is a founding member of the Christadelphian Outreach Group, UK (COG) and The Garden Outreach Initiatives (North America). She is passionate about spreading awareness of outreach as an act of worship – the simple sharing of our food, clothing, skills and time with those affected by poverty and loneliness. Sarah is a member of the Portland, Oregon Christadelphian Church (USA).
[7] Wake Up.  It's storytime (Carmel Page)
One day, the church members sat down to listen, but fell asleep for decades. Then a storyteller woke them up, transported them to the Bible Lands and inspired them to rethink their lives.
This taster session will show you how to create story settings, touch people's hearts and stay true to the Bible message. The group will learn some simple narrative techniques, then use a structure to create stories in groups and perform them to each other.
No experience needed. Whether you tell stories to one child or exhort to many you will learn ways to keep your audience wide awake.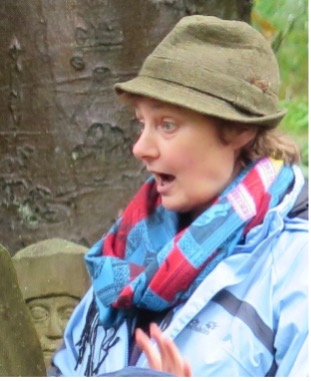 Carmel is a storyteller, author and artist. She and her husband have a house on the edge of Sheffield, but she tends to live in a world of her own. Carmel regularly tells Bible stories as part of church services. She also performs at events and festivals across her region, teaches storytelling and co-runs The Story Forge, a storytelling club for adults. 
[8] Helping the poor and needy – a calling and worship (Rachel Launchbury)
This workshop will be a combination of Bible study, with practical ideas on how to put our faith into works, and really love our neighbours; to be a sheep and not a goat; to be ambassadors for Christ. The key concept is that helping the poor and needy is a form of worship.
We will focus on Proverbs, which outlines two major reasons why people become poor, and suggests what our response needs to be as people of Faith. We will also look at some of Jesus' teaching. We will address our biases and prejudices, and look at some scriptural passages that we may find challenging. We will look at UK statistics, and acquaint ourselves with the facts of poverty.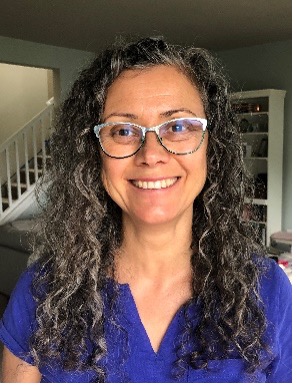 Rachel, who lives in the USA, worked in the social work field for nine years, and many of her clients were poor: living on state financial support, homeless, had their children removed into foster care, and/or were incarcerated. Rachel tends to read her Bible through the lens of a social worker.
[9] Building a closer relationship with Jesus (Peter Creswell)
This session is born out of my own journey towards a fuller relationship with Jesus as my brother. Through a closer look at the life of Elijah, we will consider the things he was shown by God when he felt he had lost his faith and apply this to ourselves. We will explore how God provides his son, our brother, in many circumstances for our comfort and spiritual sustenance, and how he becomes central to every aspect of our lives. As we develop the discussion we will create the opportunity to share our own experiences and learn from each other.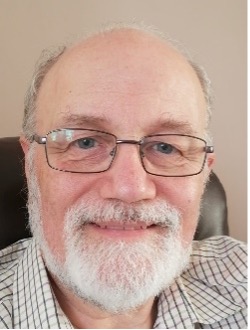 Peter is now fully retired, but has a background in teaching, music and IT.  One privilege of building his own small IT company was to provide employment for several people from our community, and to start each day with prayer and the readings together.  Peter and his family are part of the Tamworth Church family.
[10] Ruth: 4 funerals and a wedding (Mick Roberts)
We know Ruth well. But maybe we haven't fully appreciated the variety of special ingredients that the Lord has provided in this tiny book. Like fine dining, it serves up the most intense flavour of the gospel to delight our spiritual taste buds in just four tiny chapters.
We want to explore why Ruth's story is our story and use this workshop to take a fresh look at some of the people, patterns and practical lessons for our discipleship today ensuring we leave with a deeper love for this 'gospel in miniature'.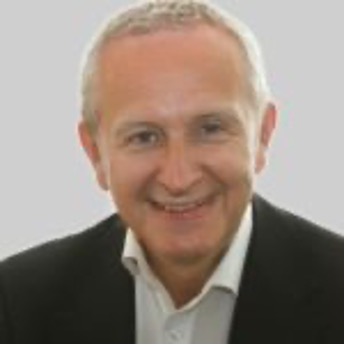 Mick is now semi-retired from his management consulting work and with wife Mary, loves the rewards that come from being grandparents to young Daisy and Oliver. Bible missionary work has taken them to Russia several times and helped them grow a deep affection for the brothers and sisters there. Mick is a member of the Ashby Christadelphian Church.
[11] The bonds and bounds of fellowship (Gordon Dawes)
The unique relationship we can share in our Lord should be a continuing source of inclusion, confidence, grace and joy to us all. We'll spend some time looking at the true basis of the blessing of fellowship, particularly from 1st century principles, and what it should mean to each of us and our identity as followers of Christ.
We will share and discuss practical ideas to build on the gifts of fellowship in our churches and wider contacts, by thinking about our worship, communion and witness, exampling sharing, participating, caring and contributing to one another to bring all to God's kingdom.
Gordon works with both the Christadelphian Support Network (CSN) and the Ware Charities, supporting poverty and need in his home community.  He was previously Chair of the Christadelphian Meal a Day Fund (2007-18).  Gordon is a member of the Ware Christadelphian Church.
[12] Self-esteem and the Bible (Tom Gaston)
Low self-esteem has been connected with depression and anxiety, as well as with other more serious psychological disorders. At the extreme, it can be quite literally a killer. There can be many factors involved in low self-esteem. Sometimes religion can be one of those factors. In this session, we will explore self-esteem from a biblical perspective. We will explore how some commonly held beliefs could exacerbate feelings of low self-esteem. We will then consider whether some of our assumptions need to be adjusted to avoid those implications. This should help us see how healthy self-esteem is compatible with the gospel message.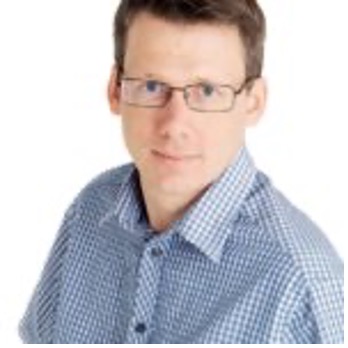 Tom works in publishing, but would prefer to be either an academic, the director of the next Star Wars movie or a stay-at-home dad.  He has a doctorate in theology and has written various books and articles on religious and ethical themes, but still hasn't mastered spelling, punctuation, and grammar.  Tom is a member of the Oxford Christadelphian Church.
[13] "As it is written": God's unchanging word? (Jan Smith)
The Bible is the source and foundation of our faith; we accept it as God's message to us today, as relevant now as always. But how was this diverse and ancient collection of books brought together? What evidence do we have for the origin and age of the Bible texts? And what changes have they been through in order to reach us today?
This will be a simple, broad brush overview of the history of Scripture: no academic knowledge is required! We will briefly look at methods of communication and ask what implications this has for traditional views on authorship, inspiration, and interpretation.

With a degree in Medieval and Modern History, Jan trained as an archivist at the Bodleian Library, Oxford, then worked for 35 years in county archives, curating and providing access to collections of manuscripts from 10th-20th centuries. Jan is a member of Newbury Christadelphian Church.
[14] Rebuilding our faith out of doubt (Jim Bilton & Stuart Walker)
The pandemic has stress-tested the spiritual health of us all. The challenges we have faced are very specific to each one of us – they can range from major life events through to issues of doctrine and practical faith. Yet this workshop is not about the challenges themselves, but the process of dealing with those challenges. So, come prepared to talk and share as we try to build a route to a deeper, more personal faith out of doubt and uncertainty.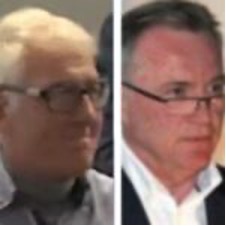 Jim has spent his working life in the media business.  He is currently consulting for a number of companies on how to manage radical change in disruptive times.  He is a member of Guildford Christadelphian Church. 
Following ten years at University, Stuart has spent his working life advising the Pharmaceutical Industry and Ministries of Health on Medicines Regulations while also having a teaching role in academia. He has been involved in several charities including CRUSE & Meal A Day, has trained as a counsellor and is a member of Horley Christadelphian Church.
[15] The Christian and work (Kate & Phil Lawrence)
Work is good. God worked, is still working and asks us to be his co-workers. Work also reveals who we are. By looking at some foundational principles we will consider the Christian's relationship with work, its benefits and pitfalls and the essential balance and perspective. Wherever you are in your working life, this discussion and time of reflection is aimed to help you explore the challenges of work. How does work impact you? What does it reveal about you? How do we find a balance? How do we best live our Christian life at work?

Kate and Phil Lawrence between them have worked in the private, public and charity sectors. Kate is an Art Therapist and now works part-time. Phil has spent his working life in business management and has recently transitioned to a portfolio career. Both are Trustees of the Christadelphian Meal-a-Day Fund travelling to Sierra Leone and Liberia.  Phil and Kate are members of the Nottingham (Jarvis Avenue) Christadelphian Church.
[16] How shall we praise Him? (Julian Baseley)
The Bible gives us many examples of praising God. How should we offer the best to Him? How does this reflect in our commitment to our loving God? Praise and Worship should be a cornerstone of our faith, how much is this part of our lives? What is acceptable to Him?
We will be looking at various ways to praise and looking at the success of these in helping our own walk to the Kingdom whilst also showing others what the joy of having found Jesus means in our lives. Part of this will review how successful some new forms of praise are being around the world
With so many dramatic changes to our lives we need to constantly review our ways to praise.
Julian's love of music began with his family when young. He has played professionally in bands for many years.  He is also involved with Sunday School and youth work and initiated the church's work with the homeless locally.  Julian is a member of the Guildford Christadelphian Church.