2023 Conference
2023 Conference
Our 2023 Conference will be our 60th!!! Back at High Leigh March 17-19th for an uplifting weekend, God willing. It will be a fantastic opportunity to meet friends, sing our hearts out and be spiritually rejuvenated through an engaging programme of talks and Focus Sessions. Have a read through all the details below to make sure you don't miss out:
Bookings:
Open Jan 1st 2023 – click here.
For online only bookings, please click here.
Sunday Talks:
"A Mid-Faith Crisis" by James Riley (Winton).
Saturday Focus Sessions:
See below for the briefs of this year's Focus Sessions.
Cost:
£190 weekend rate (N.B. 50% subsidised packages available).
Special £50 rate for 25 and under (limited places only).
Location:
High Leigh Conference Centre, Hoddesdon, EN11 8SG
We realise there are some who will struggle to attend in person so we're putting together a limited version of the programme to share online – bookings for this will also open on 1st January.
Click here for online only bookings — for main conference bookings, click here.
Focus Sessions:
| | | |
| --- | --- | --- |
| 1 | NEW A world in motion. Population migration & the Iranian influx. (Mike & Suzette Thompson) | Interactive |
| 2 | NEW Reconstructing Church. New models for the post-lockdown ecclesia. (Gareth & Ali Jones) | Interactive |
| 3 | NEW Communion. Where the past & future meet us in the Breaking of Bread. (Joe Warwick) | Interactive |
| 4 | NEW The Spirit of God. A Biblical exploration. (John Greenwood) | Masterclass |
| 5 | NEW Does everything happen for a reason? How does God work in our lives? (Tom Gaston) | Interactive |
| 6 | NEW How do you solve a problem like Gen Z ? Engaging with a new generation. (Jim Bilton) | Interactive |
| 7 | NEW Genealogies. Their use, meaning & importance in the Bible. (Wendy Johnsen) | Masterclass |
| 8 | NEW Out of touch, out of date. Understanding & respect in a changing world. (Hazel McHaffie) | Interactive |
| 9 | NEW Abraham Unplugged. (Tim Webborn) | Masterclass |
| 10 | NEW Mental Health, Art & God. (Kate Lawrence) | Interactive |
| 11 | The practical Christian pilgrimage. (David Cox) | Interactive |
| 12 | Building a closer relationship with Jesus. (Peter Creswell) | Interactive |
| 13 | Helping the poor and needy. A calling and worship. (Rachel Launchbury) | Interactive |
| 14 | Wake Up! It's story time! (Carmel Page) | Interactive |
| 15 | The asylum seeker experience. (Chris Peel) | Interactive |
| 16 | Diversity in the 21st Century: The Good Samaritan speaks! (Sarah Joiner) | Interactive |
| 17 | Walk! | Practical |
Focus Session Briefs:
[1] *NEW* A world in motion. Population migration & the Iranian influx. (Mike & Suzette Thompson)
Population migration, whatever prompts it and wherever it is, is now a fact of life. How should we respond, both as a caring community and as Christ-like individuals?
The opportunities and challenges of integrating a sudden influx of overseas refugees & asylum seekers into our community is highlighted by the wave of Iranians – a wave whose needs are changing the longer they are with us.
What are the current challenges & tasks of this "world in motion"? What have we learnt? And what does the experience teach us about ourselves and our own values & lifestyles?
Mike and Suzette have always loved outreach work. It has taken them far and wide, from the beaches of Seaton to the Eastern Europe capital of Moldova, Chisinau. Yet in the last 4 years, the opportunities to share the Gospel have come thick and fast to our church doors in the UK. It has been challenging, exciting, humbling and exhausting. As a simple plumber and primary school teacher, our skills in amongst other things, repairing bikes, finding school places for young asylum seekers, and getting an emergency dentist for a tooth abscess, have been truly tested! Mike and Suzette moved from London to the 'frozen north' seven years ago and belong to Kings Heath Christadelphian Church.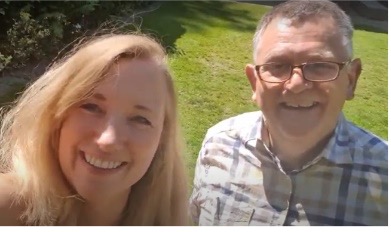 [2] *NEW* Reconstructing Church. New models for the post-lockdown ecclesia. (Gareth & Ali Jones)
We have all had the opportunity to go "a la carte" during lockdowns, dipping in and out of all kinds of spiritual experiences – essentially deconstructing our established Christadelphian ways of doing things and possibly challenging all our old assumptions.
Now it's time to reconstruct our church. But is there a single model? Starting with a clean sheet of paper by setting up a new ecclesia is one scenario. Yet there are other options too. What are they? Can we reconstruct our home churches to ensure all members are spiritually fed? Is this possible? Or do we just revert to how we have always done things for a quiet life and so as not to upset people?
[3] *NEW* Communion. Where the past & future meet us in the Breaking of Bread. (Joe Warwick)
Whatever happened to the communion – the 'breaking of bread' – service?
We have become accustomed to a certain way of doing things, with variations in different Christadelphian churches, all of which may well be absolutely right and appropriate. This workshop aims to help remind ourselves of what might be a broader perspective, looking back to some of the origins of sharing bread and wine and the lessons from this. We will then think about the background and context, so entwined with Jewish tradition and significance, for communion in what Jesus said and did at the meal the night before he died.
What might be the things we have lost sight of, or aspects we may benefit from that could enhance our experience and give even greater honour to our Lord? As a well-known writer has said, it is all about 'the past and the future meeting us in the present', and it a wonderful future too.
Joe works in the City and chairs the group of Trustees at Barnet which, like many others, has rapidly become a majority-Iranian based church, doing its best to serve and minister to the growing population of refugees in North London. Our nurturing of our many new brothers and sisters from an entirely different culture led to exploring afresh what lies at the heart of our breaking of bread communion service.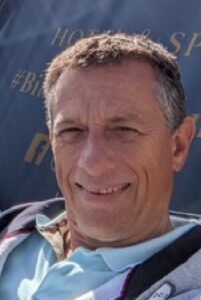 [4] *NEW* The Spirit of God. A Biblical exploration. (John Greenwood)
Presented as a Masterclass, the aim of the session will be two fold:
• First, to explore the way our reading of references to the Spirit of God is coloured by an already formed understanding, making it difficult to be objective about unfamiliar and seemingly threatening concepts.
• Second, to build a coherent and exhortational understanding of the present work of God in our lives by His Spirit which is not only described as being holy, but which also brings holiness to those who seek it.
John and his wife Margaret have four children and nine grandchildren. He retired 15 years ago after a career in town and country planning, exploring the need for change and explaining to doubters that this should be seen as an opportunity not a threat.
He has been a member of several Christadelphian congregations in the UK and is currently part of a small house-church in Yeovil which is adjusting to the challenges of severely reduced numbers.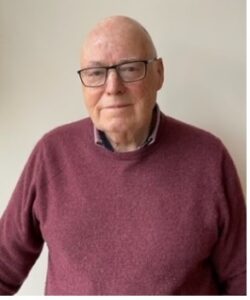 [5] *NEW* Does everything happen for a reason? How does God work in our lives? (Tom Gaston)
As Christians, we believe that humans have free-will and are morally responsible for their actions. We also believe that God is all-knowing and all-powerful, and has ordained (at least some) events to occur. Can these two ideas be reconciled? Can God know our future without compromising our freedom to choose our future? Does God control everything that occurs or does "time and chance happens to us all"? In this session we will look at both the witness of scripture and the insights of philosophy to explore these questions. This topic has implications for our understanding of divine foreknowledge, providence and creation, election and pre-destination, and, of course, human suffering.
Tom works in publishing, but would prefer to be either an academic, the director of the next Star Wars movie or a stay-at-home dad. He has a doctorate in theology and has written various books and articles on religious and ethical themes, but still hasn't mastered spelling, punctuation, and grammar. Tom is a member of the Oxford Christadelphian Church.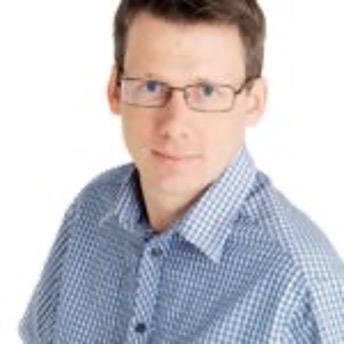 [6] *NEW* How do you solve a problem like Gen Z ? Engaging with a new generation (Jim Bilton)
We have a new generation which has different and challenging views on many issues, from gender & the environment through to race & religion. Also, these "TikTokers" spend their time and form their views of the world in very different ways to older age groups. The first part of this workshop will try to pin down the facts about Gen Z and how they behave and think. The second part will discuss how we as a community should engage with them and try to answer the questions they raise. Or do they need to change or grow up in order to fit in with us and the eternal principles of an unchanging faith?
Jim has spent his working life in the media business. He is currently consulting for a number of publishing companies on how to manage radical change in disruptive times – including Gen Z. He is a member of Guildford Christadelphian Church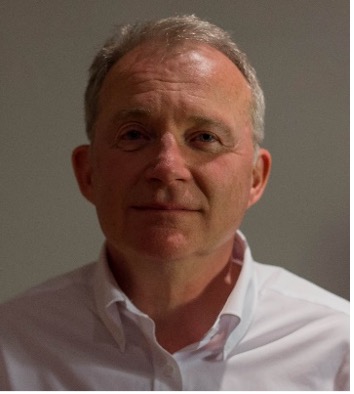 [7] *NEW* Genealogies. Their use, meaning and importance in the Bible. (Wendy Johnsen)
This session will be presented as a Masterclass. Lists of genealogies can be some of the most tedious of the passages that we encounter in our Bible readings. However, they can also be the most interesting. After all, they tell us about relationships, which are extremely important to us as human beings. In our modern Western culture, we can be hard pressed to elucidate our family trees beyond three generations, but in the ancient context lineage was extremely important. The relationships that were mapped out in a genealogy indicated status and roles and the complex obligations of familial allegiance. I hope that we will find that they still have relevance for us as we seek to understand God's message embodied in an ancient people and revealed in his son Jesus.
Since completing a Masters in Theological Studies, Wendy has been very interested in studying the cultural backgrounds of both the Hebrew Bible and the New Testament. She is a Palliative Care physician on Vancouver Island in Canada, where she has lived for 30 years, but her early roots were in South Africa. She has enjoyed intermittent mission trips to Kenya with Agape in Action.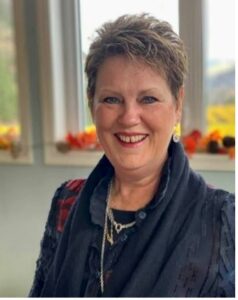 [8] *NEW* Out of touch, out of date. Understanding & respect in a changing world. (Hazel McHaffie)
Our faith community is facing huge challenges, and this interactive workshop will dip into some of the hotspots currently exercising hearts and minds. Making change involves more than rehearsing convincing arguments; it requires negotiation, careful timing, sensitivity and humility. We will try not only to analyse and question our own personal viewpoints, but also to step outside our comfort zones, and gain insights into how others feel and respond. By sharing our combined understanding, wisdom and insights, we will endeavour to move forward together, respectfully and healthily, to the greater honour of our Heavenly Father.
Hazel has a long-standing interest in the use of stories to convey truths, and prefers to hide behind this technique in her talks, workshops and novels. Her professional experience in medical ethics has helped to shine a light – albeit flickering – on some of the issues which are challenging our faith community today. For the past fifty life-changing years she's been an adopted Scot and a member of the Edinburgh Church.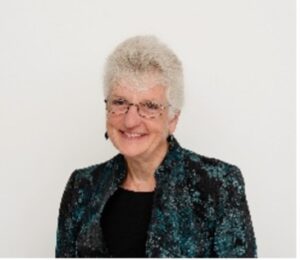 [9] *NEW* Abraham Unplugged. (Tim Webborn)
Presented as a Masterclass, we will closely review the Bible evidence that sheds fascinating and interesting light upon the life of the friend of God that will certainly encourage us all in our own kingdom journey.
The first session will give us an extraordinary and completely unexpected insight into the reality of Abraham's response to the call of God. The second session will explore the development in time and extent of the promises given to Abraham being the solid foundation of the hope of Israel. We will finish with an astonishing observation based upon the scriptural evidence of the patriarch's latter years.
Tim has roots in South Wales and south London and has been part of the Newbury Church family for many years. He has enjoyed walking the Kingdom Road in the company of Old Testament men and women, and how their lives and experiences can teach us so much about our relationship today with the Lord Jesus Christ. This rich tapestry of life has helped him focus on simple yet powerful messages that every Bible character can bring us, helping others find an intensive love of God's men and women that will bring comfort and strength for our journey today.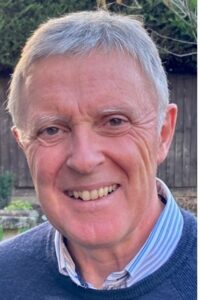 [10] *NEW* Mental Health, Art & God. (Kate Lawrence)
In this group we will be exploring our Spiritual, physical and mental health through art.
Using examples from scripture to illustrate key Points for healthy existence in all of these areas.
The emphasis of the group will be around exploration and play, so no particular art skill is required!
Kate works in adoption services and secure settings as an Art therapist and EMDR therapist for the NHS and self-employed. Currently a third of a way through another MSc, she enjoys looking at scripture from a current research model and then applying this to characters and situations which we think we know. She is intrigued by what motivates us.
Kate's work involves working with internal structures to help children and adults alleviate the suffering which originates from disturbing life experiences. So, looking at mental health and the Bible, sensitively, is core to her approach.
Kate is a Mum to two and a Gran to one. She belongs to Jarvis Avenue Church, Nottingham.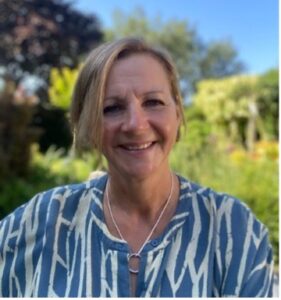 [11] The practical Christian pilgrimage. (David Cox)
Jesus said "my kingdom is not of this world"; Paul said "our citizenship is in heaven"; Peter describes us as "sojourners and exiles". What do they mean? Should we exclude ourselves from society and keep our fellow human beings at arm's length? Or is this just one side of our calling to live a fulfilling life of service and outreach as "exemplary immigrants" whilst maintaining the scriptural principles of separation?
With an eye on historic practice, the workshop will aim to address both the scriptural and practical implications of the decisions we make today; to help balance our conscience with our commitment to "do good to all".
David has become increasingly interested in the opportunities and challenges that are presented to Christians of all ages by being "in the world, but not of it". Given the pace of change and the pressures inherent in our world he felt it was a good time to review this topic at Hoddesdon. David is a father of 3 and grandfather of 4 and is a member of the Southampton Christadelphian Church.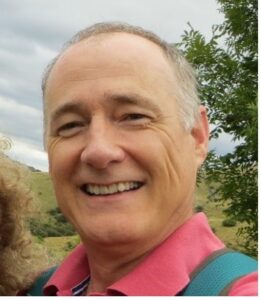 [12] Building a closer relationship with Jesus. (Peter Creswell)
This session is born out of my own journey towards a fuller relationship with Jesus as my brother. Through a closer look at the life of Elijah, we will consider the things he was shown by God when he felt he had lost his faith and apply this to ourselves. We will explore how God provides his son, our brother, in many circumstances for our comfort and spiritual sustenance, and how he becomes central to every aspect of our lives. As we develop the discussion we will create the opportunity to share our own experiences and learn from each other.
Peter is now fully retired, but has a background in teaching, music and IT. One privilege of building his own small IT company was to provide employment for several people from our community, and to start each day with prayer and the readings together. Peter and his family are part of the Tamworth Church family.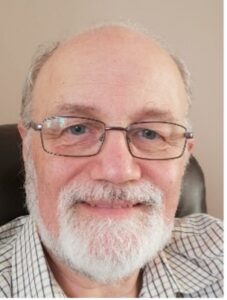 [13] Helping the poor and needy. A calling and worship (Rachel Launchbury)
This workshop will be a combination of Bible study, with practical ideas on how to put our faith into works, and really love our neighbours; to be a sheep and not a goat; to be ambassadors for Christ. The key concept is that helping the poor and needy is a form of worship.
We will focus on Proverbs, which outlines two major reasons why people become poor, and suggests what our response needs to be as people of Faith. We will also look at some of Jesus' teaching. We will address our biases and prejudices, and look at some scriptural passages that we may find challenging. We will look at UK statistics, and acquaint ourselves with the facts of poverty.
Rachel reads her bible through the lens of a social worker, and while reading Proverbs daily for about six months (during Covid lockdown in 2020) she discovered a wealth of insight into the multi-layered topic of poverty. Along with scriptural wisdom, Rachel is also able to share her practical experience working with clients who struggle with mental health issues, addiction, incarceration, and homelessness: all roads leading to poverty or out of poverty.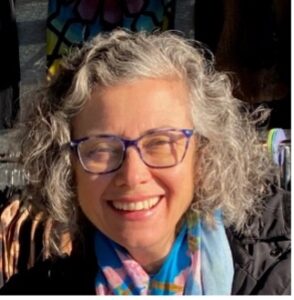 [14] Wake Up! It's story time! (Carmel Page)
One day, the church members sat down to listen, but fell asleep for decades. Then a storyteller woke them up, transported them to the Bible Lands and inspired them to rethink their lives. This taster session will show you how to create story settings, touch people's hearts and stay true to the Bible message. The group will learn some simple narrative techniques, then use a structure to create stories in groups and perform them to each other. No experience needed, just a willingness to participate. Whether you tell stories one-to-one or exhort to many, you will learn ways to keep your audience wide awake.
Carmel is a storyteller, author and artist. She and her husband have a house on the edge of Sheffield, but she tends to live in a world of her own. Carmel regularly tells Bible stories as part of church services. She also performs at events and festivals across her region, teaches storytelling and co-runs The Story Forge, a storytelling club for adults.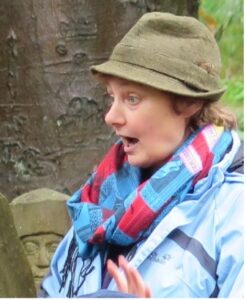 [15] The asylum seeker experience. (Chris Peel)
Chris will present this workshop together with an Iranian brother giving first hand experience. We will be drawing on personal experiences to explore the impact of being a refugee on people's lives… "We have lost many years of what we have been accustomed to and we have had to settle into a completely new environment: another language, culture and weather."… We will share with you what has helped and what has not – and what has been even more important than food or shelter. We will look at Bible characters who took refuge in other countries or forcibly removed from homelands to ask how did they survive and what made for a successful life in their new surroundings'
Chris is married with grown up children and two grandchildren. He is a registered social worker and has spent time working for local authorities, a national charity, an independent fostering agency and the regulator for children's social care. He now runs a consultancy service for providers of children's residential services. Chris is a member of Newbury Christadelphians where, in the last few years, he has been interacting with many Iranian refugees. This has included running online courses, becoming a 'buddy' and helping integrate Farsi and English brothers and sisters into church life.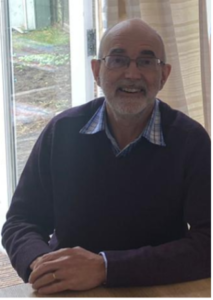 [16] Diversity in the 21st Century: The Good Samaritan speaks! (Sarah Joiner)
We'll wash the barnacles off this challenging and important parable of Jesus, and try to understand it in its original historical and cultural context, from the perspective of a 1st Century Jew. We will then bridge into the 21st Century and see how this timeless story shows us that worship looks radically different under the new covenant: loving others just as He has loved us and reaching out with mercy to anyone in need. Practical outreach, anti-racism, inequality and gender diversity are all issues we will discuss in the light of the Good Samaritan. Jesus challenges us to follow him by loving others without footnotes.
Sarah is a founding member of the Christadelphian Outreach Group, UK (COG) and The Garden Outreach Initiatives (North America). She is passionate about spreading awareness of outreach as an act of worship – the simple sharing of our food, clothing, skills and time with those affected by poverty and loneliness. Sarah is a member of the Portland, Oregon Christadelphian Church (USA). As a bisexual woman navigating a hard path in the Christadelphian Community, Jesus' story of The Good Samaritan, has become a vital component of her moral compass.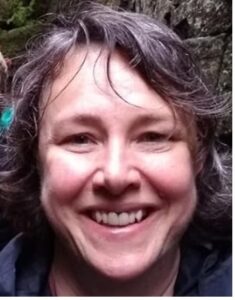 [17] Walk!
As usual there will be an option on the Saturday afternoon to go for a walk.